Building a diverse data community
negotiable / negoitable
3 months ago
Upcoming Events
_________________________________________________________
About Hibernian Recruitment
We have extensive experience working in the field of IT in both consulting and staffing. With industry knowledge totalling 45+ years we pride ourself in finding suitable prequalified candidates for our esteemed customers.
Charlie Heyser
Senior Recruiter
Jakob Krendlinger
Recruiter
René Wencelides
Finance and Organizer
Nicole Nibel
Senior Recruiter
Shermey Müller
Praktikant – Researcher & Helper
Sunny
Head of Sausage Consumption
Bejane Lushka
Dual Student
Brunilda Bajraktari
Dual Student
What clients & candidates say?
Read the reviews about our services from our clients.
"We can always rely on Hibernian Recruitment. The speed and quality with which qualified candidates are presented to us speaks for itself. Thanks to the good pre-selection of their recruiters, we have not yet had an interview with an applicant who did not fit the position or our company values at all. Our contact person knows exactly what and who we are looking for. Communication is simple, clear and fast, which makes our work much easier."
"I highly appreciate that Hibernian invest a lot of time to understand our business, culture and people, as well as the role we are recruiting for. This has helped to source high caliber candidates not only with a strong fit for our data technology, but as important to our company culture. It is a pleasure working with the team at Hibernian, and I am very confident with the candidates they submit."
"Für mich die genau passende Stelle gefunden.
Immer an meiner Seite, regelmäßiger Kontakt und Austausch.
Dank Frau Nibel von Hibernian Recruitment GmbH ein besseres Gehalt verhandelt.
Ich bin sehr zufrieden mit Ihrer Arbeit und bedanke mich für die tolle Unterstützung."
"In times where you feel as a graduate literally besieged by many (unserious) recruiters, it is really gratifying to make acquaintance with people like Ms. Nibel. Ms. Nibel stands out from the crowd in the following ways:
– Initial contact: direct, personalized and, above all, specific.
– Accuracy of fit for the position: a possible function, the industry, but also my possible wishes and career goals were discussed right at the first meeting.
– Professionalism: seriousness (no empty promises and that from the beginning) and absolute reliability.
– Speed and transparency. Ms. Nibel was one of the few, if not the only, recruiter who first asked me about my interest in the position in question instead of immediately requesting my resume.
Not only did I feel that I was in good hands, but also that I was treated honestly and professionally. Just as you would expect from a senior recruiter.
If one day in my life I should be looking for a new position, the contact to Hibernian Recruitment and to Ms. Nibel would be my first choice."
"I have been working with Hibernian Recruitment since September 2019 and we are working together on a challenging project with a challenging customer. At Hibernian the colleagues are friendly and open and it is a pleasure working with them. During the initial interaction I had a chance to talk to Charlie (who is working as a Recruiter) and I found him very engaging and was able to clarify my doubts in time."
"Working with the Hibernian Recruitment team has been effective, expedient, straightforward, and reliable.  They understand the business and were there to support me throughout the contract period.
Hibernian's "no-nonsense" approach makes it easy to finalize an engagement.  The terms were very good and the follow-through consistent, uncomplicated, and on-time.
I would not hesitate to recommend them to anyone looking for interesting and challenging work in the IT industry in the Munich area"
Refreshingly different, focused and professional – I work with HR Hibernian Recruitment in my current project for a big player in the automotive industry. From the first contact to the present day, everything was always right, met my expectations, no air numbers, serious agreements with clear communication of customer requirements, accurate presentation of the challenges in the project, always great commitment and – not unimportant – absolute reliability in payment.
I have been self-employed as an IT expert in IT Service Management Consulting for 20+ years, have got to know many "agencies", in all variants – I am very satisfied with HR Hibernian Recruitment and I wish them every success in their further development. It's guaranteed to come if you continue like this.
I can only recommend HR Hibernian Recruitment
"Hibernian delivers excellent recruitment services. They show a high customer orientation and work extremely efficiently and goal oriented when identifying the right talent for open positions. We have been very pleased with the results of the cooperation and are looking forward to working together in the future."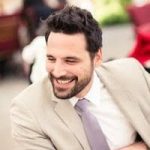 Pasquale Grippo
Data Insights GmbH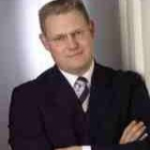 Jens Kallmeyer
Ab Initio Software Germany GmbH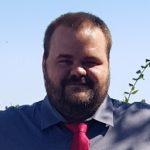 Daniel Mutter
Sachbearbeiter Retouren Management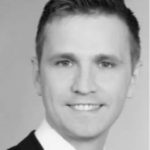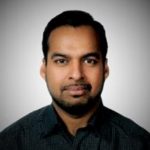 Tarun Singhal
VMWare Expert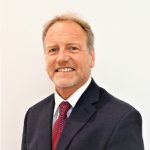 Tim Richardson
Project Manager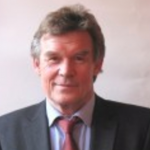 Thomas Metzler-Esch
Service Manager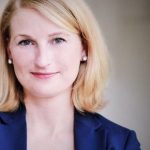 Solweig Hutans
HR Manager Central-Eastern Europe & Northwest-Europe at F5