________________________________________
Oktoberfest 2023
Hibernian Recruitment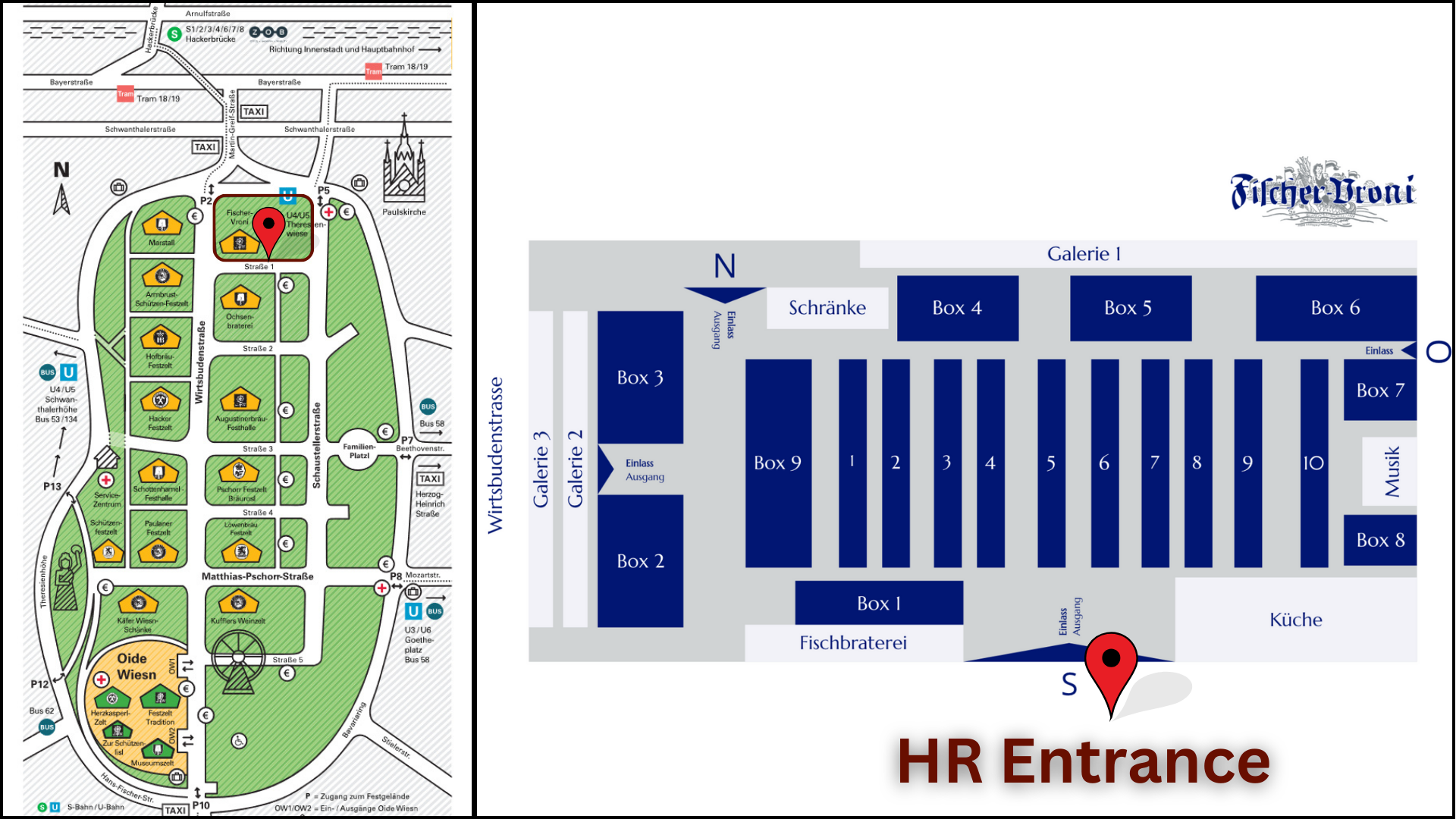 You received an E-Mail from us on September 18th with the agenda, please check your spam as well.
Here the most important information:
-Entrance between 4:15 and 4:45 pm
-Meeting point: South Entrance S1 Fischer Vroni
-Tickets will be provided by us.
-Food, beer and non-alcoholic drinks are on us.
We would greatly appreciate your punctual attendance as we cannot guarantee entrance to the tent after 4:45 pm.
Your Hibernian Team
Theresienwiese U-Bahn Station Link
Other option how to get to the Wiesn Link
Rent a Tracht or a Dirndl Link
PS: If you cannot find the Tent on Friday, please get in touch with Oliver.
.